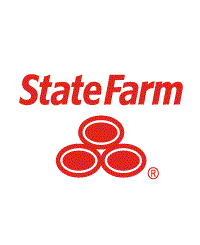 STATE FARM® INSURANCE AGENT,

EAGLE GROVE

, IA
Jeff Haupts
ChFC®
Would you like to get a quote?
Office Details:
Street Address:
211 W Broadway Street
Eagle Grove
,
IA
50533-1709
Office Hours (CST):
24 Hr customer svc by phone
Need help with a claim?
Start or track your claim online, or with the State Farm® mobile app.
Need to pay a bill?
Pay insurance bills fast and manage them easily.
About Me:
State Farm experience since 2009
Focusing on out of state transfers Eagle Grove (50533)
FREE copy and fax services for customers
FREE document shredding, notary service, and atlas
Member of Knights of Columbus
Graduate of Morningside College
Married with four beautiful daughters
Member of Local Church
Born and raised near Fort Dodge
Focused on Auto Insurance, Homeowner's Insurance,
Life Insurance and Business Insurance in Iowa.
Three experienced team members to handle your needs
SVP Club Qualifier
State Farm Ambassador Qualifier
State Farm Chairman's Circle Qualifier
Call us to Save on Auto Insurance & Home Insurance
Our Mission:
Our primary focus is to provide immediate responses to insurance quote & insurance coverage inquiries. We pride ourselves on giving accurate, friendly & professional service to customers. Whether by phone, in person, email, text or virtually, we strive to do business how you want to. We are dedicated to being the top choice for insurance in West Central Iowa. We are committed to helping people manage the risks of everyday life, recover from the unexpected and realize their dreams.
Our Team:
Esther Laupp
Office Manager
Esther joined the Jeff Haupts team in March of 2019. She helps with billing and systems, and making sure that our State Farm customers understand their products and needs before leaving our office. When she's not at work, she enjoys spending time with her daughter, and you can occasionally find her on stage with local performing arts groups.
Heather Lloyd
Customer Relations Representative
Mark Sharpe
Account Manager
Agent's Credentials and Licenses:
Disclosures
Investors should carefully consider investment objectives, risks, charges and expenses. This and other important information is contained in the fund prospectuses and summary prospectuses which can be obtained by visiting the prospectus page on statefarm.com. Read it carefully. AP2022/03/0343
Securities distributed by State Farm VP Management Corp. State Farm VP Management Corp. Customer Relationship Summary
Securities Supervisor address:701 Sumner Ave Ste 210 , Humboldt, IA 50548-1748 Phone: 515-955-9510
Life Insurance and annuities are issued by State Farm Life Insurance Company. (Not Licensed in MA, NY, and WI) State Farm Life and Accident Assurance Company (Licensed in New York and Wisconsin) Home Office, Bloomington, Illinois.
State Farm VP Management Corp. is a separate entity from those State Farm entities which provide banking and insurance products. Investing involves risk, including potential for loss.
Neither State Farm nor its agents provide tax or legal advice. Please consult a tax or legal advisor for advice regarding your personal circumstances.